A groundbreaking study by the Center for Pet Safety identified Sleepypod's Clickit Utility harness as the top-performing restraint for dogs traveling in cars.  The study results, released in October 2013, ranked pet harnesses.  Prior to this study, there was a lack of industrywide minimum performance standards and standardized test protocols.  It has given manufacturers the freedom to define what constitutes crashworthiness. More studies have been done since, by various sources, and as recently as June 29, 2020, a study by Dog People, also cross referenced many of the same harnesses ranked in 2013. The Center for Pet Safety (CPS) also recently did a ranking of their favorites, and their list was much shorter, ranking first and second place to Sleepypod models, and third as ZuGoPet harness. See below for details.
The Center for Pet Safety spokesperson, with a joint statement by Subaru, who sponsored the test, said "While many pet car-restraint manufacturers claim to test their products…these claims cannot be substantiated."  The Sleeppod Clickit Utility harness was the only device from among seven crash-tested to earn a "Top Performer" ranking for crash protection. "It was the only harness tested to consistently keep a dog from launching off the seat and the only restraint deemed to offer substantial protection to all passengers, including the dog, in the event of an accident."  The testing was conducted by MGA Research Corp., which performs contract work for the National Highway Traffic Safety Administration.
The harnesses were tested using three specially designed dog models: a 25 lb terrier mix, a 45 lb Border Collie, and a 75 lb Golden Retriever.  The harnessed dummy canines were seated upright in the center of a test bench, and the sleds were accelerated to 30 mph before being brought to a sudden stop.
The tests looked at whether a harness suffered a catastrophic failure, meaning the dummy was released from the restraint; whether the harness performed equally for all three dog sizes; whether the test dog stayed on the seat the entire time; and whether the harness came with a tether that could be adjusted to no more than 6 inches long.  I personally have had trouble with harnesses that were tethered too long, and my dog ended up twisting in the car on our trip.  We had to stop and untwist her.  Not very secure, and annoying, if you ask me!

Four harnesses were excluded from the crash-testing because they did not meet the minimum thresholds: Champion from USA K9 Outfitters,, Clix from The Company of Animals, Easy Rider from Coastal Pet Products, and the Pet Safety Harness and Adapter from Snoozer Pet Products.
Based on these studies, my personal top 6 are listed below: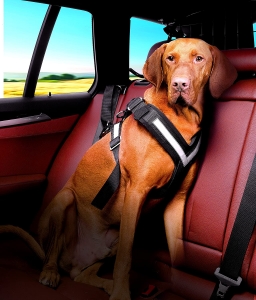 1. Clickit Utility from Sleepypod
(not recommended for Borzois, greyhounds, Whippets, Salukis or Afghan Hounds, which are thinly haired)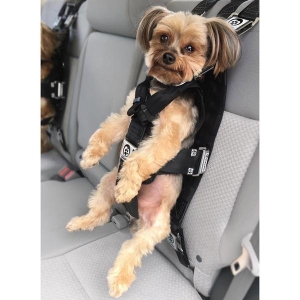 2. ZuGoPet – The Rocketeer
https://zugopet.com/products/the-rocketeer-pack
3. Tru-Fit Enhanced Strength from Kurgo Products
https://www.kurgo.com/dog-harnesses/enhanced-strength-dog-car-harness/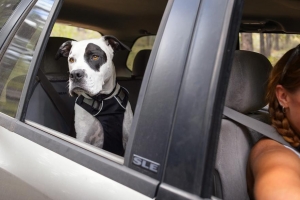 4.Ruffwear load-up dog harness for cars
https://ruffwear.com/products/load-up-dog-car-harness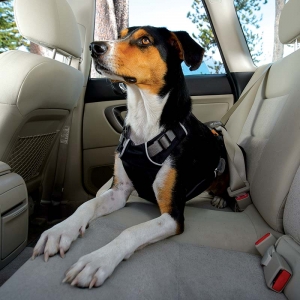 5. Lukovee Dog safety harness
https://www.amazon.com/Lukovee-Multifunction-Adjustable-Connector-Burgundy/dp/B07F25NDF7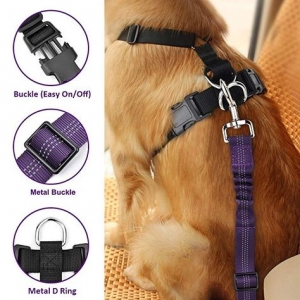 6. EZDog
https://store.ezydog.com/dog-car-harness/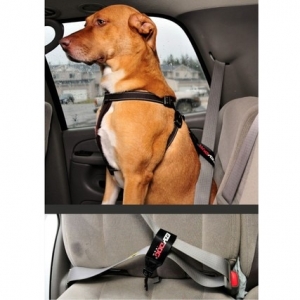 Most important is that pet owners realize that safety is a priority while traveling.  It is good to be aware of these studies, to be guided in the right direction when making such a purchase.  Hopefully this will get you thinking about pet harnesses if you don't already have one.  At the very least, it will prevent the distraction that dogs can often be in the car, and lead to less accidents as a result.
Dr. Dawn
Please share and subscribe here